Miriam Pereira, Operations Personnel Manager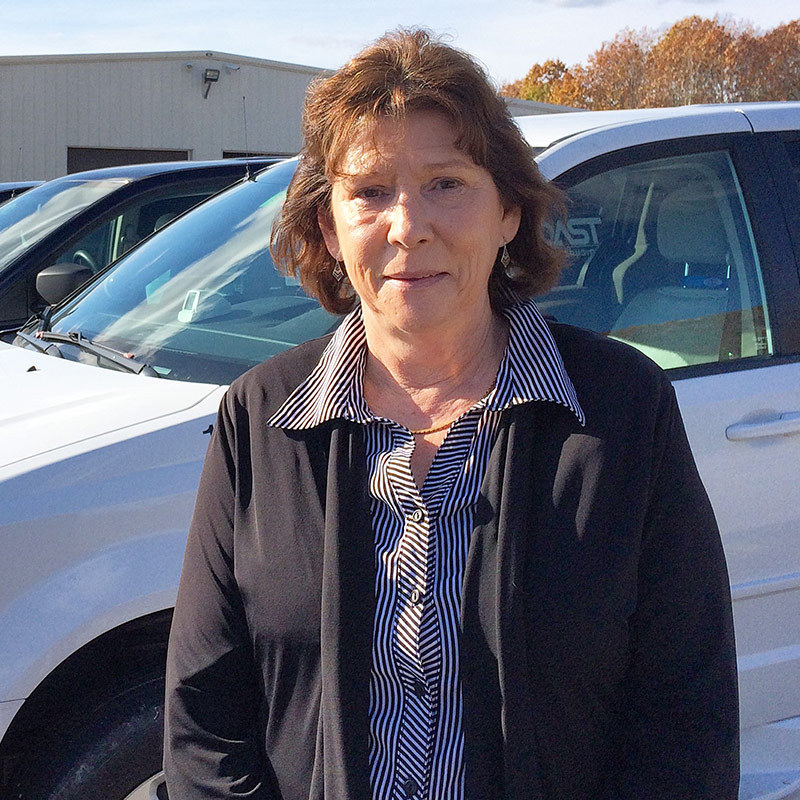 mpereira [at] coastbus.org
(603) 743-5777, Ext. 119
What is your role at COAST?
My role at COAST as the Operations Personnel manager is to oversee all operations personnel as well manage the Demand Response Program following all policies and procedures while remaining consistent with our organization's mission, values, goals and vision.
What is your first memory of public transit?
My first memory of public transit was taking the train from Santa Clara to San Francisco. Once in the city, we boarded busses and it amazed me how many people used this mode of transportation to get back and forth to work instead of driving in that busy city. Watching the fog as it rolled down the hills on the way home was the most fascinating sight I had ever seen and one I would not have seen if I'd been driving.
What is something unique about you?
When I took my first job in transportation in 1989, it was supposed to be a temporary job until I found something I preferred. Over the years, I have thought about changing careers a couple of times but, when I start looking, I always realize that transportation is where I belong.
What is one thing you love about your career?
I love the fact that this career makes a significant positive impact in people's lives.
What is one thing everyone should know about COAST?
The entire TEAM here at COAST is committed to the mission, values, goals and vision of the organization.