Toby Schreier, Procurement Administrator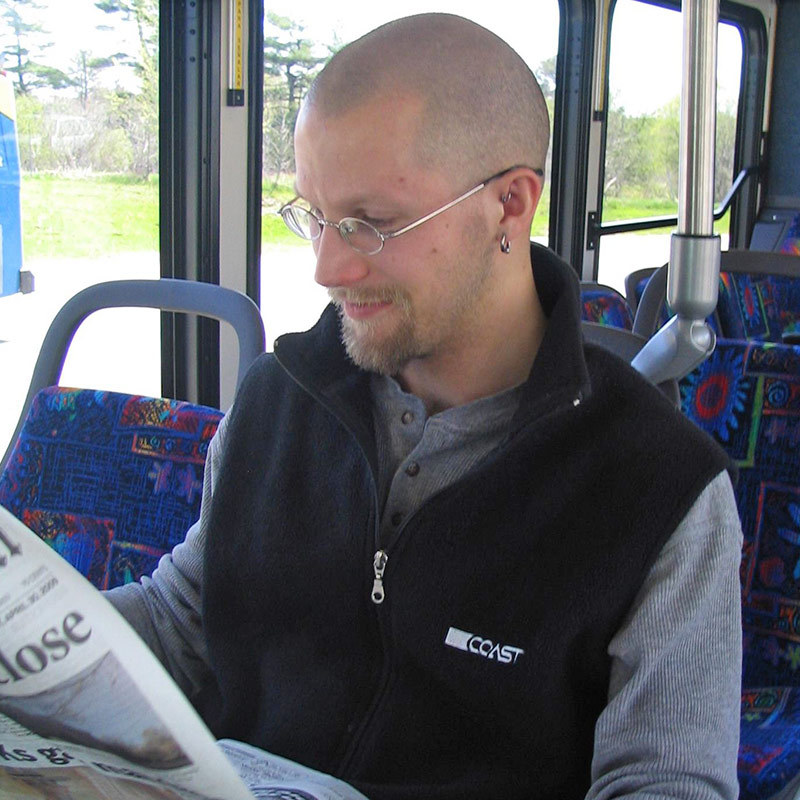 tschreier [at] coastbus.org
What is your role at COAST?
I ensure that when COAST needs to purchase something big, we cross all of our t's, dot our i's, mind our p's and q's. Ultimately making sure we follow all laws, regulations and best practices, and act as good stewards of the funds we receive. I also keep our schedule information up to date and accurate for on-line trip planners such as Google Transit.
What is your first memory of public transit?
My first real exposure to public transit came while I was attending university; It was my connection to the world off-campus, and when I moved off-campus it quickly became my preferred mode of transportation to both class and work.
What is something unique about you?
I am COAST's first 100% remote employee. While I'm a native of seacoast New Hampshire and spent most of my life within COAST's service area, I now live happily with my wife in her homeland, Switzerland.
What is one thing you love about your career?
I love that I've managed to be involved at nearly every level of vehicle operations. I started as a bus operator, and then I took over training of new operators and safety for the organization as a whole. I went on to be a manager, and now play a support role for administrative functions. In-between all these positions, I've dispatched, helped out the mechanics, washed and fueled buses, installed video systems, crawled around in the ceilings of our facility... I love that I never know what I'll do and learn next here at COAST.
What is one thing everyone should know about COAST?
I've been a part of the COAST team for over a decade, and I wish everyone could see how much COAST has grown. We've grown so much in size and in impact. When I started as a bus operator at COAST, most people were surprised to find out there was actually public transit in their town. Now when you say you work for COAST, you often find out that you are talking someone who is or who knows a regular rider.