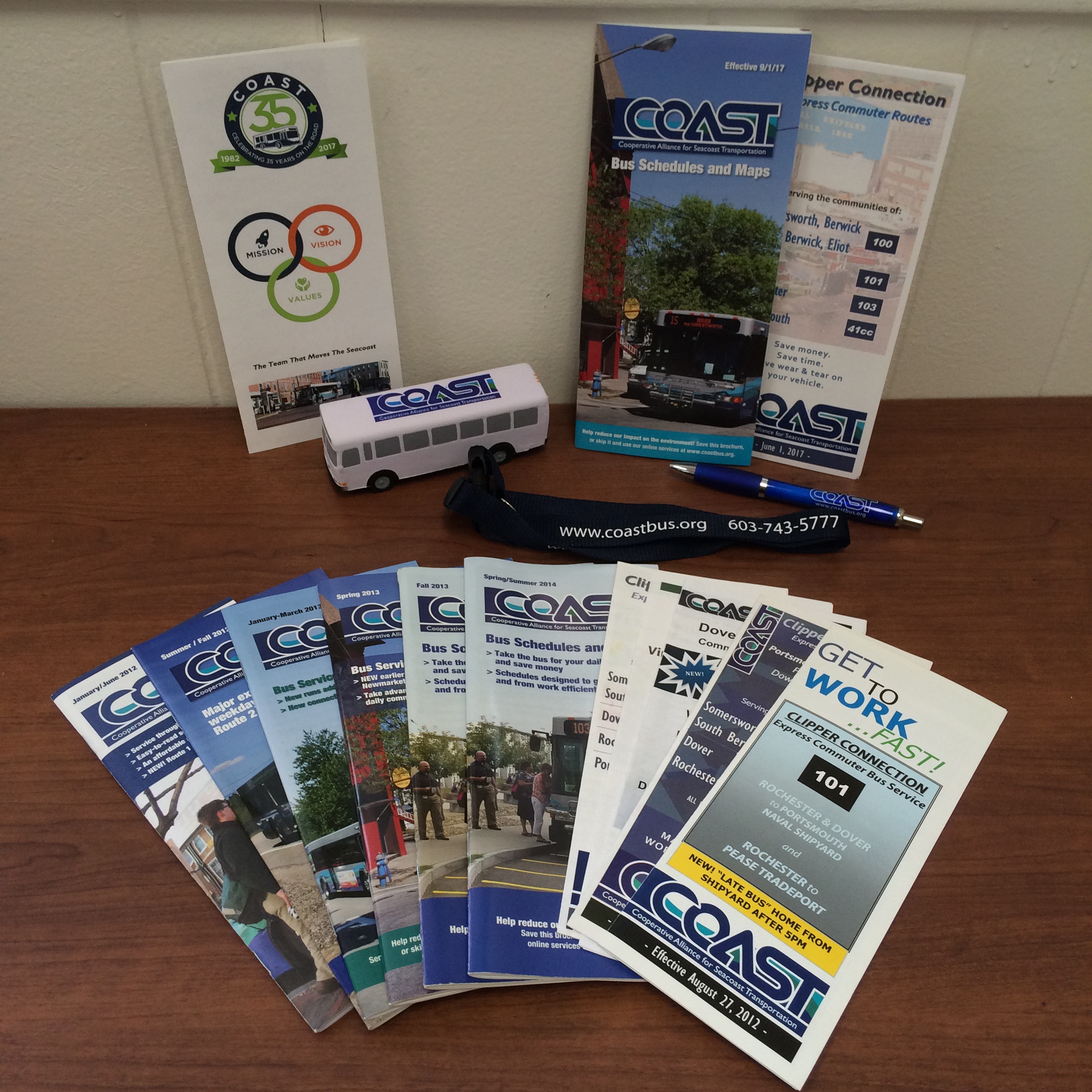 Historical Collector's Package (LIMITED SUPPLY!)
This package includes all of the contents of the "Bus Collector's Package," as well as a copy of all COAST bus schedules printed between 2012 and 2014, including schedules for the Clipper Connection Express Commuter Route!
Supplies are limited. Available on a first-come, first-served basis.
FREE Shipping! Your item will be shipped 1-10 days from the date the order is placed. Please allow time for your package to arrive by mail, based on where it is being shipped to.