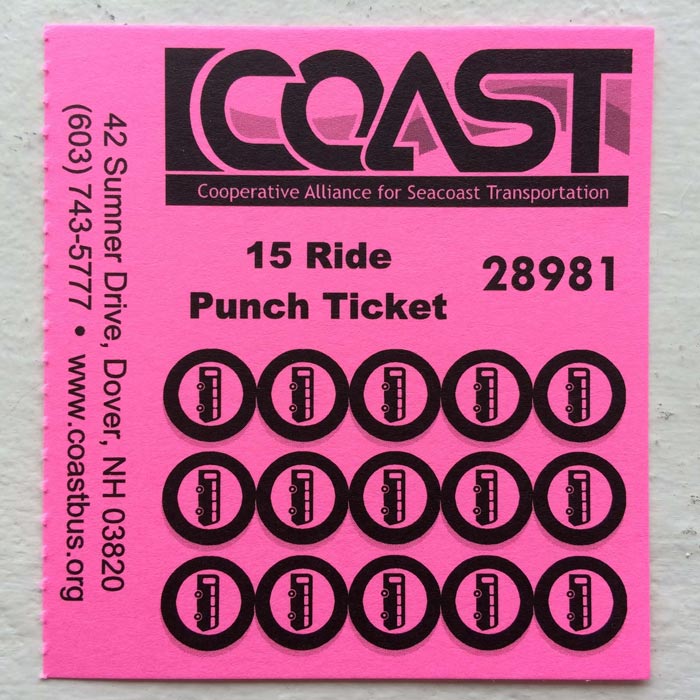 15-Ride Punch Ticket
Accepted on all COAST routes. Not accepted on Wildcat Transit routes.
Built-in 12% discount!
No expiration date.
Can be shared among passengers. Great option for family or friends who ride together!
Reminder
When ordering on this website, please allow enough time (up to seven business days) for your Ticket(s) to arrive by mail. This website will send you a confirmation of your order, but it is not an electronic ticket and our drivers will not accept the confirmation as a valid method for boarding.
If you need to use your ticket right away, your best option is to visit our office during business hours (9:00 AM - 1:30 PM, M-F) and purchase it in person.