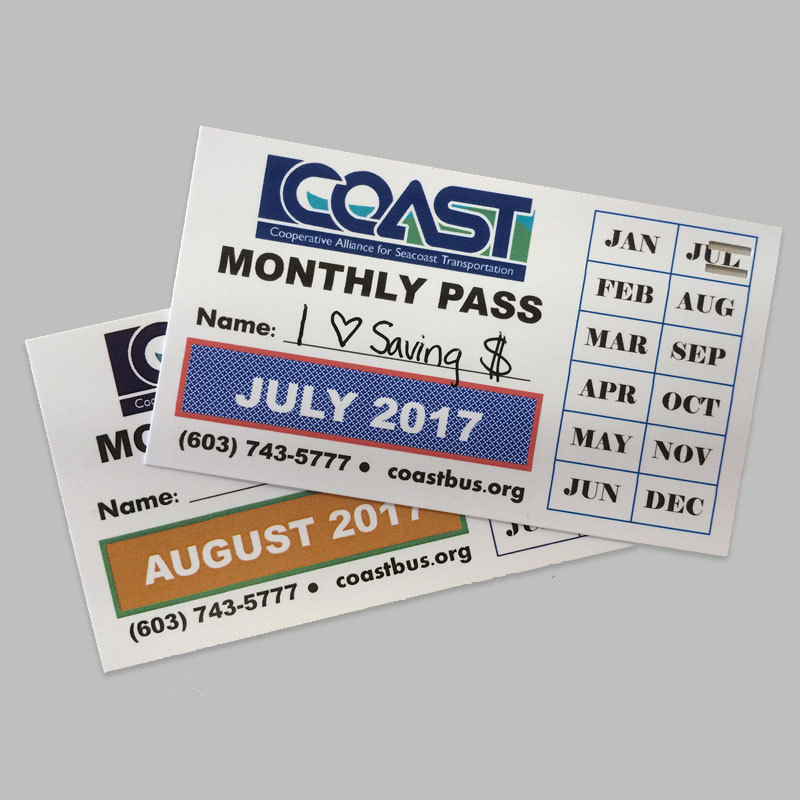 COAST Monthly Bus Pass
Save money with a COAST Monthly Pass!
Good for unlimited rides on all COAST and Wildcat Transit routes.
Can only be used by the person to whom they are issued.
Valid for one calendar month. Expired passes are accepted through the 5th of the following month.
Cannot be used to ride COAST's ADA Paratransit.
Looking to buy passes for multiple people? You can get them all in one transaction! All you need to do is add each pass to your Shopping Cart one-by-one. Simply add your first pass with the first name, and then refresh this page to add a second pass with a second name, and so on. When you check out, all of your passes attached to different names will be in one order.
Reminder
When ordering on this website, please allow enough time (up to seven business days) for your pass(es) to arrive by mail. This website will send you a confirmation of your order, but it is not an electronic ticket and our drivers will not accept the confirmation as a valid method for boarding.
If you need to use your pass(es) right away, your best option is to visit our office during business hours (9:00 AM - 1:30 PM, M-F) and purchase it in person.