Crystal Dumont, TripLink Supervisor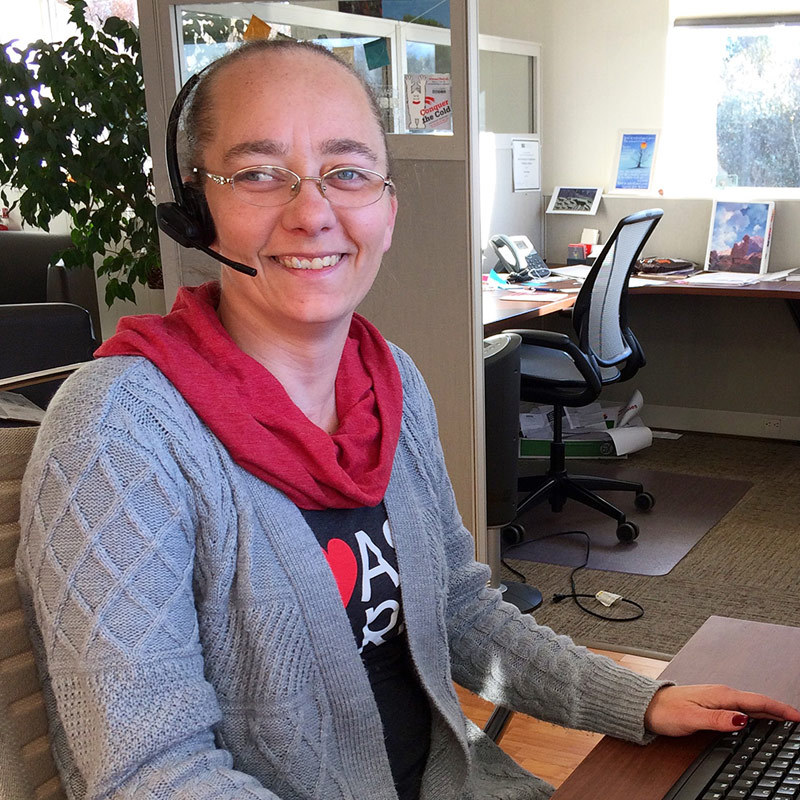 cdumont [at] coastbus.org
(603) 743-5777, Ext. 113
What is your role at COAST? 
I oversee the daily operations at TripLink, ACT's regional transportation call center, located in COAST's Administrative Office. We take calls from people in need of transportation assistance, provide them with information and referrals, and take trip requests for COAST's ADA Paratransit Service, The Community Rides, Ready Rides, and Rockingham Nutrition & Meals on Wheels.
My job as supervisor involves overseeing the incoming phone calls, making the daily schedule for multiple trip services, and dispatching for Demand Response.
What is your first memory of public transit? 
My first memory with public transit was back in 2010 when I started working at COAST as a Vehicle Cleaner. The first time I rode on the buses was when I changed positions from Vehicle Cleaner to Demand Response Reservationist.
I was handed a schedule of when to meet the bus at the bus stop. It was the first time I ever actually rode a bus! I remember thinking, "Oh man, what if I miss the bus?!" Well, thanks to the great dispatchers, my first experience was great.  So my suggestion, if you're nervous about riding the bus for the first time, is call the Dispatchers!
What is something unique about you? 
In October 2017, I stepped outside of my comfort zone (which is small) and went to a Riding Academy class to obtain my motorcycle license.  I don't regret stepping outside my comfort zone, but now the only thing to do is wait for the warm weather! I also love to bake and crochet.
What is one thing you love about your career? 
I love helping others in a positive way. Making a difference in someone's day is as easy as making sure they can get out of the house, get where they need to go, and get back home safely.
What is one thing everyone should know about COAST?
There are so many things I could say about COAST, it's hard to come up with ONE thing. For those of you who only get to see the drivers, it would be great to let you know that all the employees that are in the office (in the background) work hard every day to make things as easy as possible for those out on the road, and for those riding. We work hard every day to make sure that everything runs smoothly, and to make improvements when they are needed.