Michael Williams, Director of Operations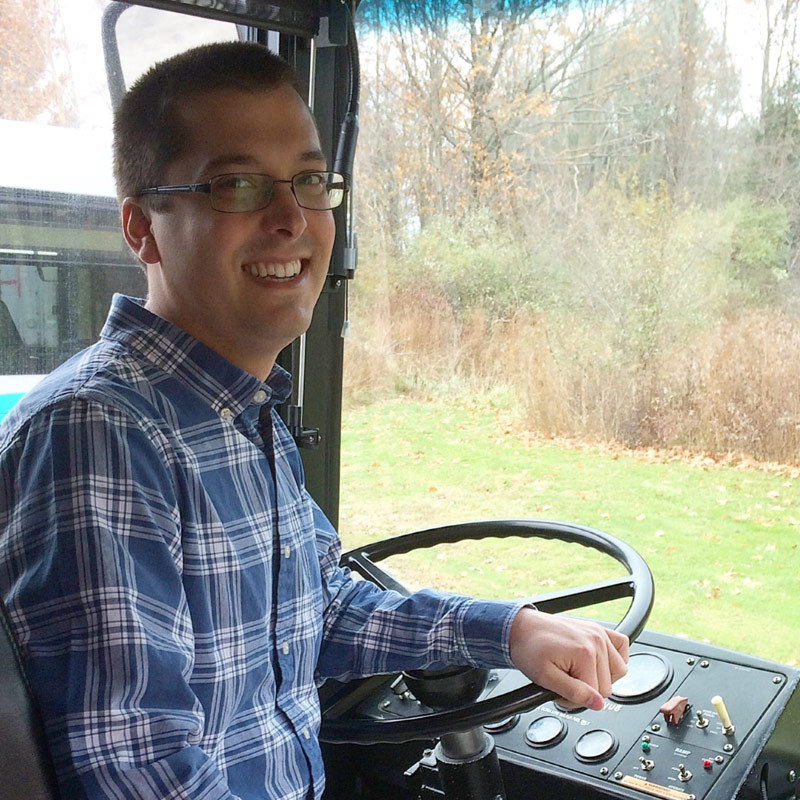 mwilliams [at] coastbus.org
(603) 743-5777, Ext. 101
What is your role at COAST? 

I am responsible for ensuring all COAST services operate in a customer-focused, safe, reliable, and efficient manner. I also shape the design of services to maximize people's transit options and return on investment based on regional and community goals. Occasionally, I'm lucky enough to drive a bus.
What is your first memory of public transit?
While in high school, I used to drive down to Oak Grove or Wonderland and take the T in and around Boston. Growing up in Deerfield, NH, I had little interaction with transit in my very early years.
What is something unique about you?
I'd rather be on water than on land.
What is one thing you love about your career?
My transit career has provided a fascinating blend of logistical puzzles, political and regulatory theory and practice, technical considerations, and people management. I enjoy the variety of working in all these arenas, and enjoy seeing how they interact and influence each other. All this, to create a product with real value to many people's lives.
What is one thing everyone should know about COAST?
COAST is a community organization: funding, oversight, and support come from our communities, and our services are all about benefiting the people who make up our communities.