Rad Nichols, Executive Director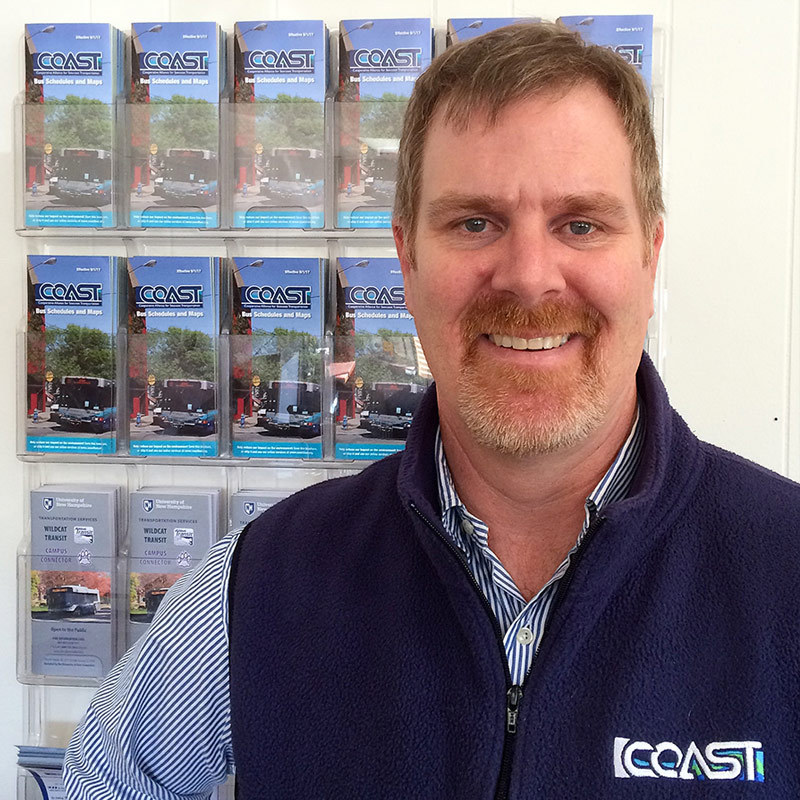 rnichols [at] coastbus.org
What is your role at COAST?
My role at COAST is to oversee the overall operating management of the transit system and our staff, under the policies and procedures defined by the Board of Directors, and while remaining consistent with our organization's mission, values, goals and vision.
What is your first memory of public transit?
Taking the brand new LRT (light rail) in Calgary to a Flames game at the Saddledome was the first time I recall that I ever used public transportation.
What is something unique about you?
I grew up a world apart from my life now. I grew up on a ranch, had my own horse, took part in real cattle drives, helped with horses foaling, roped (or tried to rope) cattle, threw and stacked incalculable numbers of hay bales, drove long before I had a license, and spent a whole lot of time playing in hockey rinks or traveling to hockey rinks.
What is one thing you love about your career?
What I am involved in makes a positive difference in people's lives on a daily basis and in the communities I live, work and play in.
What is one thing everyone should know about COAST?
At COAST, when faced with a decision, we always strive to do the right thing. It is this culture that makes me so proud to be working side by side with all of the rest of our team. We are deeply committed to our core principles and consistently performing in alignment with these beliefs.