Pooja,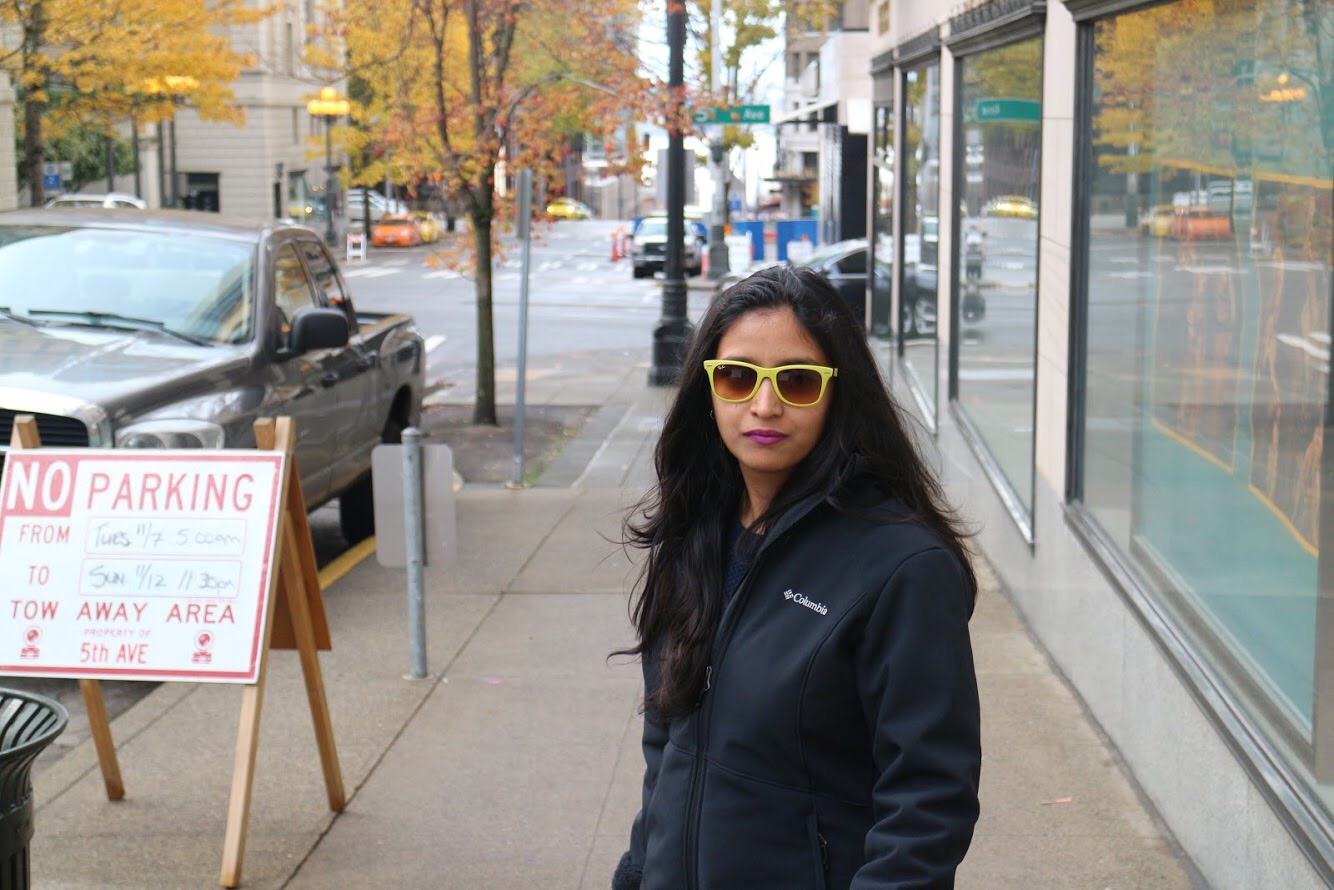 About Pooja
I am Software Engineer by profession, and love to pen down poems, play guitar and cook food! I am so happy I get to share the reasons why I like riding COAST bus. I don't have a car, so the COAST bus is my best friend.
I moved to Portsmouth, NH from California, and ever since the first time I traveled by the COAST bus, there is no looking back.
I am an Indian female who lives here away from family, and it is just because of the people I meet at the COAST bus that New Hampshire is my home away from Home.
What do you enjoy about riding COAST?
The warmth and kindness of the bus drivers makes me forget all my worries and enjoy the ride to and from the office. Bus is beautiful. I met some beautiful people (COAST bus drivers), and I mean beautiful in heart. People from all age groups, some drivers who are very young, while some who are about to retire.
The COAST drivers are really good, so much so that in a blink of an eye your destination arrives, and you do not realize it, because they make sure you are comfortable, safe, and HAPPY. Not to mention they do their duty with dedication and devotion. Bus drivers go out of their way and help the people with disabilities and make sure they are comfortable.
I am also particularly fond of the way trolley bus interiors are made. They try to maintain the originality of the Pease trolley buses dated years ago.
What are some of your best memories about riding the bus?
Not only do the drivers ensure my safety in the bus, but they also kept me entertained. I have developed great friendships with some. One example is a part-time driver, Kathy. She is so sweet to me and I remember once we were having great conversation about travel, our experiences, etc., and it felt like I was talking to a friend I know from years.
What would you say to someone who is considering trying COAST?  
If you live nearby where there is a COAST bus, please give it a shot, I bet you'd want to chuck the car and travel with COAST. ?